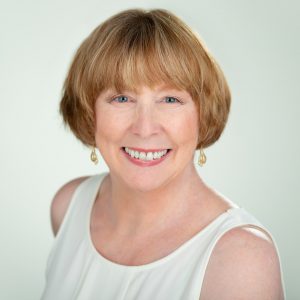 Ann Moreno has always been creative, artistic and productive. Her first career was as a costumer in the theater. When Ann was ready to try something new, a colleague said that her eye for design and detail would make her an asset in the graphic arts field, and a new career was begun.
Beginning as a typographer in a high-quality type-house in Boston, MA, Ann has more than 30 years experience in Graphic Arts. Her skills include design, marketing, art direction, copy writing & editing, photography, media buying, tutoring and project management.
She has worked all across the United States, from Serif & Sans, Inc., in Boston to the Renaissance Pleasure Faire in California.
Ann opened AVM Graphics full-time in Petaluma in January 1997. Current clients include:
The Petaluma Area Chamber of Commerce
Harmer-Schau Auction Galleries, Inc.
Petaluma Adult School
James A. Walsh, Real Estate
Wedge Roofing
Ann is a Charter member and Past President of the Rotary Club of Petaluma Sunrise, has been a member of the Petaluma Area Chamber of Commerce since 1997, and has been the Educational Coordinator of the Redwood Empire Business Partners chapter of BNI. She is a graduate of the Petaluma Area Chamber of Commerce's Leadership Petaluma Program, and has a Masters in Spiritual Psychology. In her spare time, she sings the blues with her husband, Sal, in the band Randy and the Special Agents .